EASTHAM CHAMBER GUIDEBOOK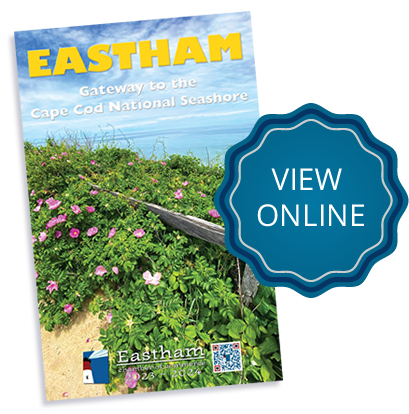 The 2022-23 Official Eastham Guidebook is available!

Welcome to the Outer Cape where our business community will provide a seamless link between our unique attractions and your needs throughout your visit.
Experience Eastham's hospitality while you dine on local seafood, rent bikes for an outing, visit specialty shops and absorb the history and natural wonders, play on the beaches, and retrace Henry David Thoreau's footsteps.
Request a Copy

SPONSORSHIP
Eastham Chamber Membership Sponsors give back to several Eastham Community Philanthropic projects, while effectively advancing the accessibility, brand and marketing of their business.
View ALL Sponsorship Levels
Events
View ALL Events
Cape Cod Web Design by COLEwebdev