Recent MA COVID 19 Guidance, Simplified
Recent MA COVID 19 Guidance, Simplified
by foleyfoleypc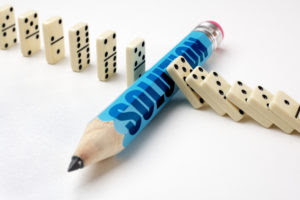 With no end to this pandemic in sight, navigating the impact of COVID-19 on the workplace can be difficult. Understanding which compliance obstacles remain in Massachusetts can be a headache. We have broken down the recent guidance offered by the Attorney General. Here are the provisions that are helpful and relevant to you:
Vaccination Mandates, Expenses and Confidentiality
You can require employees physically entering the workplace to be vaccinated for COVID-19 as long as your workplace complies with federal religious and disability accommodation requirements. Please note, if you require an employee to receive a vaccination at a specific location or on a specific date, you could be required to compensate and reimburse the employee for: (1) time spent getting the vaccine; (2) time spent traveling; and (3) expenses spent traveling. Keep in mind, you must maintain confidentiality regarding any COVID-19 medical information, whether or not an employee receives the COVID-19 vaccination. This medical information must be kept separate from the employee's personnel file along with all the employee's other medical information.
Optional Weekly Tests and Face Coverings
If your COVID-19 policy allows an employee to elect testing/face covering as an alternative to the COVID-19 vaccination, compensation and reimbursement depends on your policy requirements. For example, if the policy does not mandate when, where, and how the employee is to obtain the test, then you may not have to pay either the test cost or the time it takes to get tested. Similarly, if the policy does not mandate a specific face covering be worn by the employee (for example, a face mask with special features or one with a company logo), then it is unlikely that you will be required to pay for the face covering.
Sick Employees, Quarantine, Paid time
Upon notice that an employee is sick, you have the right to send the employee home or tell the employee not to come to work. You may also tell an employee not to come to work if the employee or one of their family members may have been exposed to COVID-19, even if public health officials of healthcare providers have not recommended a quarantine. If you do send an employee home, then you must pay the employee their regular wage for the hours the employee was at work before they were sent home. Keep in mind that exempt salary employees must be paid their full salary if they worked any part of a work week. Although employees may use sick time if they are out of work due to COVID-19, employees may also apply for unemployment insurance benefits. You cannot force employees to use their earned sick time before they can apply for unemployment.